Jose Luis Montón - BOOK "Solo Guitarra"
News published on 11/03/2020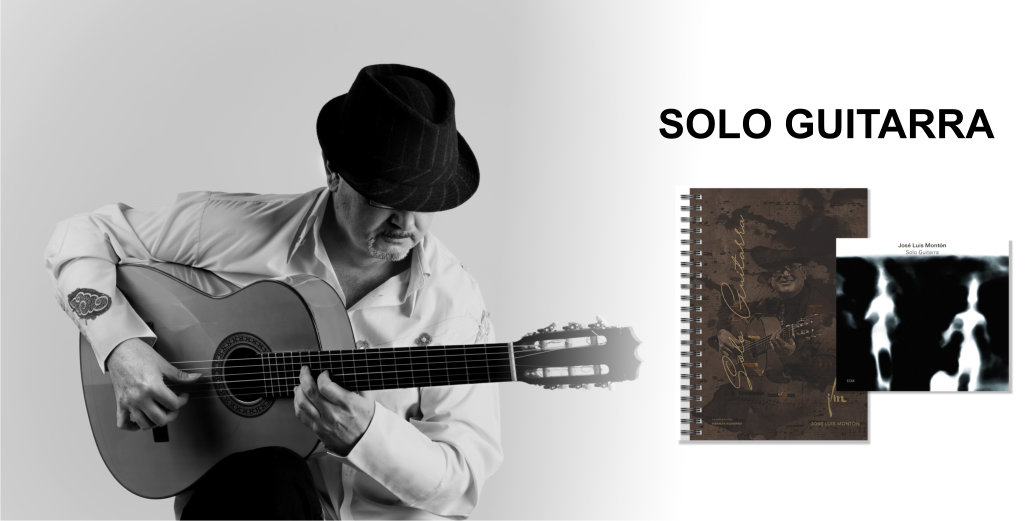 BOOK Solo GuitarraJosé Luis Montón
Surely one of the most demanded flamenco transcriptions books lately. It includes the transcriptions of the 12 tracks of the CD "Solo Guitarra" by José Luis Montón, one of the jewels of contemporary flamenco solo guitar, pure magic. 
Since we started with José Luis Montón the recordings in videos of some of his songs on the Solo Guitarra CD, there are many guitarists from around the world who have asked us how they could get the transcriptions of these compositions. 
Finally by the hand of the composer himself, we already have the book that collects this formidable work. 
This book contains all the transcriptions of the Solo Guitarra CD. A work full of masterful talent, with works of pure flamenco, "camera" sound, clean, full of intuition and unexpected twists. Authentic "zen" flamenco that takes you to unexpected stadiums of emotion and inspiration. 
An essential work for lovers of flamenco and guitar.  
Content Book:
Rota
Española
Son & Kete
Air (based on J.S. Bach's "Air")
Altolaguirre
Con permiso
Al oido
Conclusión
Detallitos
Hontanar
Tarareando
Piel suave 
Go to the BOOK
Go to the PACK Book + CD