Agenda of events
Tango Guitar Concert - Mirta Alvarez
M i r t a  A L V A R E Z   ( A r g e n t i n a )
T a n g o  G u i t a r  c o n c e r t i s t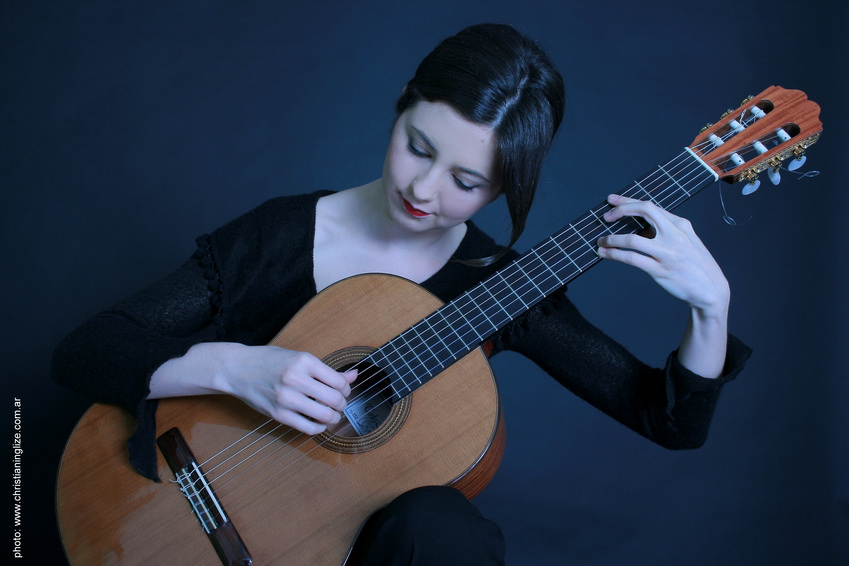 Tango guitar soloist, arranger and professor, Mirta ALVAREZ holds her guitar since 8 years old.
Coming from Buenos Aires, Senior Guitar Professor, Mirta studied in the Popular Music School of Avellaneda as a Senior Instrumentalist of Popular Music with a specialization in Tango Guitar and Folklore Guitar, student of Argentine Master guitarists Aníbal Arias and Kelo Palacios. She has been teaching in the same institution for a few years.
Enriches her formation by researching and analizing the tango history and listening, also practicing tango dancing as an element of gender's interpretation, admiring the improvisation that the dance proposes.
In her aesthetic researching, interprets her own arrangements, adapting the most remarcable orchestras to her guitar, proposing a dialogue between music and poetry, through instrumental and sung versions, from "the Guardia Vieja" to Astor Piazzolla, incorporating her own compositions.
Mirta has presented in prestigiosos national and international festivals of Latin-america like the « Festival de Guitarras del Mundo » (Argentina, 2007, 2008 y 2011), directed by Master Juan Falú, « Festival Internacional de Guitarra » (Mexico, 2008), Brazil (2008, 2009), Chile (Festival Entre Cuerdas, 2010) Perú (II Guitar Festival, 2011).
She did tours in Europe, in Spain participated in the « XXI Festival de Tango de Granada » (2009), « VI Festival de Tango de Almería » (2009), « II Festival de Guitarra Maese RODRIGO » (Sevilla, 2009), « Fundación Andrés Segovia » (Linares, 2009), « XII /XIII Semana de la Guitarra de Petrer » (Alicante, 2009, 2010), « XII Festival de Guitarra de Girona » (2010) Germany (Passau, Jazz Festival, 2009) Austria (Augustiner Museum Rattenberg, 2009).
She joined orquestal groups of Tango et Folklore directed by Rodolfo Mederos and Kelo Palacios, also participated in chamber music formations cello player Jessica KUHN, the pianist Fabrizio PIERONI and guitar player Rodolfo COLOMBO.
She also accompanied the geat voices from « Dúo Salteño », Néstor Fabián, Cardenal Domínguez. She helped in different cds « Gauchos Modernos » with Javier Sánchez, « Versos de Amor » Tucumán Cuatro, « Divinitus 21 Tangos » with Alejandro Caputo.
After her first CD in 2006, «Mirta Alvarez guitarra », where she plays a folklore and tango repertoire, in her second CD from 2011 « Tango, seis caminos de amor », she exclusively develops a tango repertoire.
Mirta Alvarez is considered one of the most authentic and brilliant interpreters of tango and Argentinian folk music.
PROGRAM

Through his guitar he will deeply explore our Argentine popular music, (tango and folklore) solo pieces with a marked virtuosity and sensitivity, versions, adaptations and arrangements that travel to the fundamental styles of tango, own compositions, original works for guitar, and the precise dialogue in the sung versions that lives next to his instrument, a range of Argentine rhythms will dance in the strings of his guitar: tango, waltz, milonga, criolla song, vidala, zamba, chamame, style, bailecito.

Price: 10 €
Date: 16th of December, 2022
Time: 20:30h
Place: Guitarras de Luthier - Madrid
Booking: guitarrasdeluthier@yahoo.es





You may be interested
Agenda
Tango Guitar Concert
Mirta Alvarez
Time: Hora: 20:30h
Concert - CD Presentation
Masayuki Takagi
Guitar Concert
Adrián Baratech
Time: 20.30h
Guitar Concert
DUO RIBERA SÀBAT
Time: 20.30h
Last news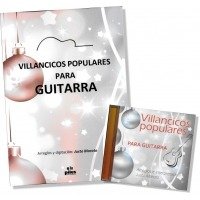 Christmas Carols for Guitar
Christmas comes and with it sweet memories of our childhood, our dear friends and family, our old home and carols with the smell of sweets and marzipan.
Read more
Social Networks
Tweets by GdeLuthier