Provide us your data and we'll keep you informed about News, Concerts and Activities.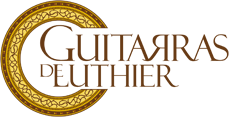 C/ Doctor Mata 1, 28012 Madrid, Spain 
+34 91 468 1954
guitarrasdeluthier@yahoo.es
To request more information about our products or events do not hesitate to contact us using the following form. 

Opening time:
M - F: 10.00h - 14.00h; 17.00h - 20.00h
S: 10.00h - 14.00h
.
The Shop will be closed on Monday 20th of March due to Bank Holidays in Madrid.
The Shop will be closed for Easter Holidays from 6th to 9th of April.
On-line orders could experience some delay.
.
Guitarras de Luthier is a specialized guitar shop in Madrid, exclusively devoted to classical and flamenco guitars. The store is located in the very heart of Madrid, Spain, in front of the Queen Sophia Museum, close to Prado Museum, and in front of High Conservatory of Music. 
We have more than 300 square meters entirely devoted to Spanish guitars, which in fact is the greatest guitar Shop in Spain, and one of the biggest in Europe. We specialize on concert and student guitars coming from a selection of the most representative and prestigious Luthiers from Spain and worldwide. 
Guitarras de Luthier is not a web store, it is real physical shop.  Our staff assists and attends customers 6 days a week providing sales and after sales service and assistance. 
All guitars you see in our website are guitars available in our shop. Photos of concert guitars are real photos of the guitars on sales. We also provide worldwide shipping service of guitars and accessories. 
On addition to our commercial work we also arrange activities with top international guitarists, as you can see in our "Agenda" of events. We carry out these events in our facilities: concerts, presentations, Master Class, recitals... 
We also offer in our facilities guitars courses for both classical and flamenco guitar, regular guitar courses, intensive courses and Master Class with top national and international guitarists.