Agenda of events
Guitar Concert - Adrián Baratech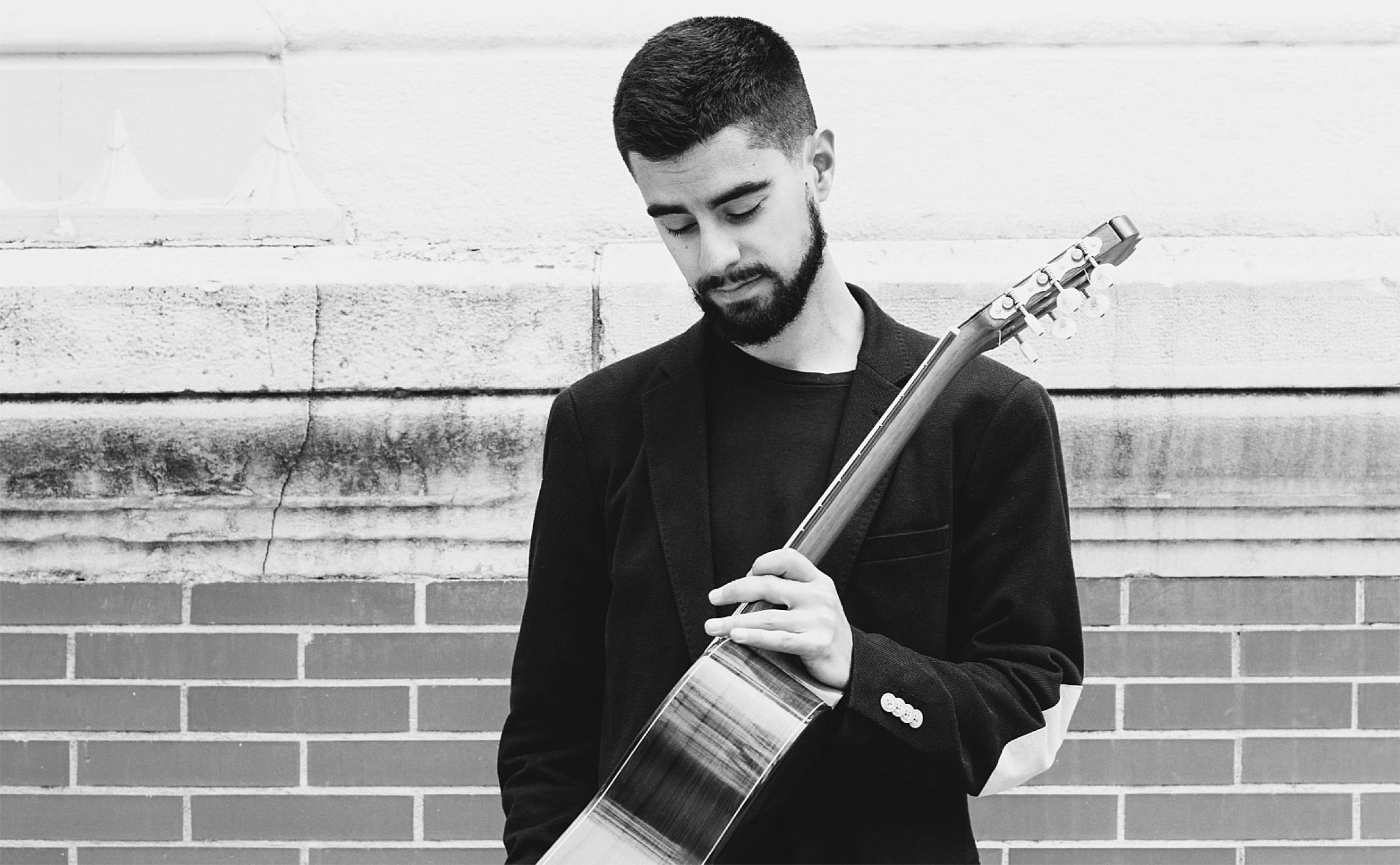 Adrián Baratech, Guitarist
Born in Madrid, he began his guitar studies at the "Arturo Soria" Professional Conservatory in Madrid, with Manuel Rubio (a disciple of Regino Sáinz de la Maza).
In 2015 he finished his studies at the "Real Conservatorio Superior de Música de Madrid" in the specialty of Interpretation as a student of Miguel Trápaga's Guitar class.
In 2017 he obtained the title of "Master of Arts in Pedagogy" at the Conservatorio della Svizzera Italiana (Lugano, Switzerland) as a student of Mº Lorenzo Micheli.
He has offered recitals at the "Benvivere" Municipal Theater in Bembibre (León) within the framework of the "Luis Olano Festival"; Theater-Museum of the Casa de la Moneda and Timbre de Madrid; in the Chamber Hall of the Principal Theater in Burgos; at the "Musica nelle Corti" Festival in Ticino (Switzerland), and others.
He has performed as soloist with orchestra with the Toledo Conservatory Orchestra, as well as with the Philharmonic Orchestra, at the National Auditorium in Madrid.
In recent years he has become interested in and specialized in the field of romantic music for guitar, eminently from the first half of the 19th century, with the intention of recovering music that is little known today.
A very active musician in the field of Chamber Music, he has offered concerts with a string quartet (Cuarteto Nebra), with various guitar duos, as well as with piano and voice.
Currently, he performs a program around the figure of Franz Schubert together with the mezzo-soprano Lucía Caihuela, with whom he forms the Dúo Errantes.
He currently works as a teacher at the Katarina Gurska Musical Teaching Center (Madrid), where he is a Professor.
PROGRAM
Southern romantic guitar
(Mediterranean music in the first half of the XIX)
José Ferrer (España)
- La Danse des Naïades
Zani de Ferranti (Italia). Six melodies Nocturnes originales (selección).
- Le souvenir
- La mélancolie
- Le désir
- La joie
Napoleón Coste (Francia). Les Soirées d'Auteuil, op. 23
- Sérénade
- Scherzo
Dionisio Aguado (España)
- Fandango variado, op. 16
Price:
10 €
Date:
 24th of February, 2023
Time
: 20:30h
Place:
Guitarras de Luthier - Madrid
Booking:
guitarrasdeluthier@yahoo.es