Agenda of events
Trio Concert - Infante Lemes Colina Trio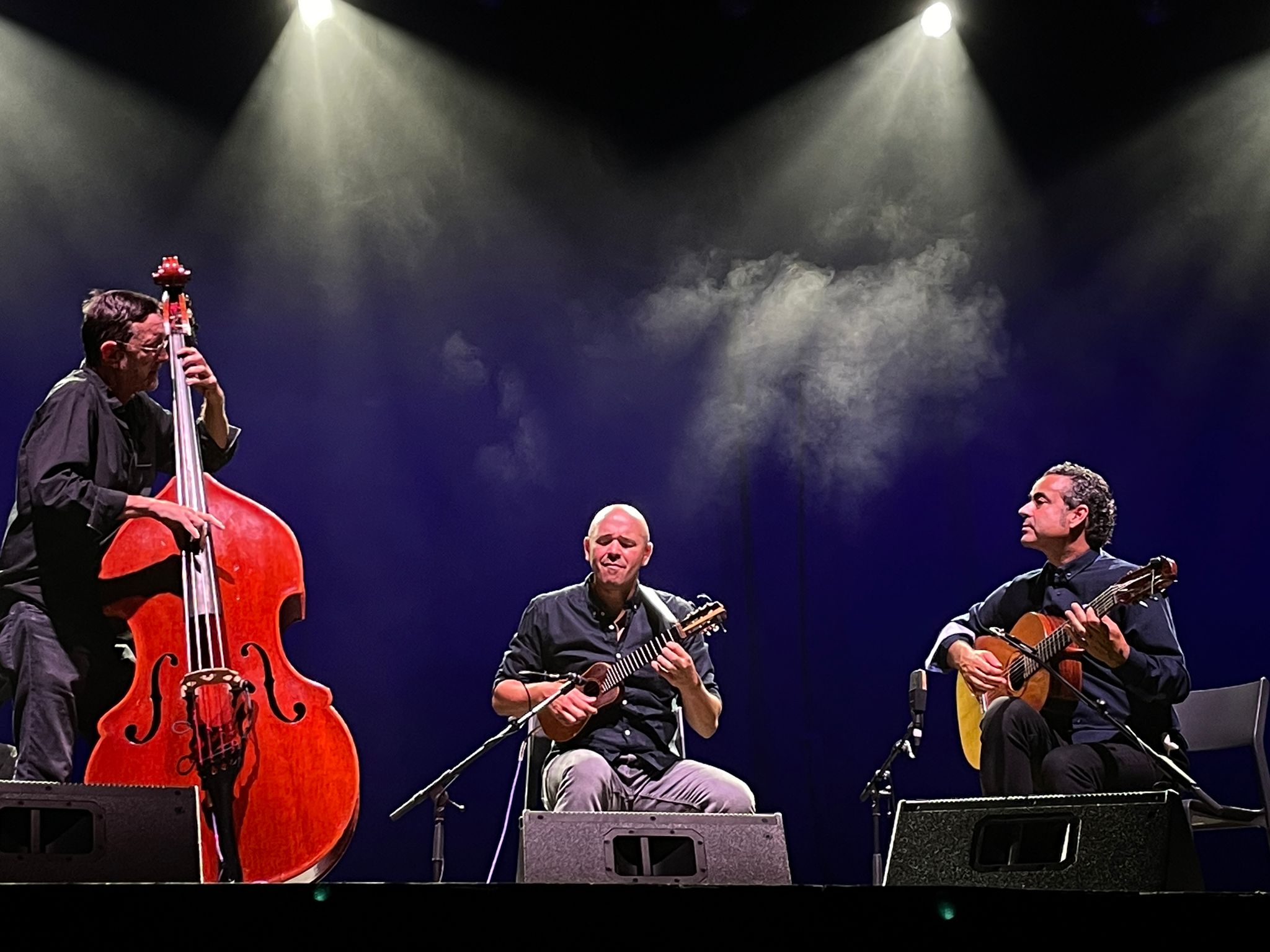 Infante Lemes Colina Trio
This Trio is the result of the fusion of three musicians with a spirit of searching for their own language starting from an island root.
In a phrase: "the good art of listening", these musicians are in a constant search for sound beauty, melodic counterpoint and risky improvisations. In 2022 they released their first album GUIGUAN, recorded live at the Musigrama studios (Madrid).
His sound is an opening to a personal language, with an aesthetic marked by root music, contemporary music, and jazz.
Components of the Trio:
Javier Infante: Spanish Guitar
Alexis LemesTimple
Javier Colina: Double Bass – Accordion
They have given concerts in places such as the Casa-Museo Los Sabandeños (Tenerife) or the Piracy Museum (Lanzarote); and participated in events such as the Ciudad de las Músicas Festival, at the LPA Market, and Fábrica Fest (Gran Canaria), the Arrecife Jazz Festival (Lanzarote) or the Canarias Sound Fest held in Cologne (Germany).
Program:
- Guiguan
- Sorondongo
- Vals de las hojas
- Danza del Bereber
- Canto del Mar
- Tanguillo
- Tren a Berlín
- Folías Conejeras
- Jameos
- Seguidillas "A Machín"
Price:
10 €
Date:
 28th of April, 2023
Time
: 20:30h
Place:
Guitarras de Luthier - Madrid
Booking:
guitarrasdeluthier@yahoo.es