Agenda of events
Concert - CD Presentation - Masayuki Takagi
Concierto - Presentación CD "AURORA"
Masayuki Takagi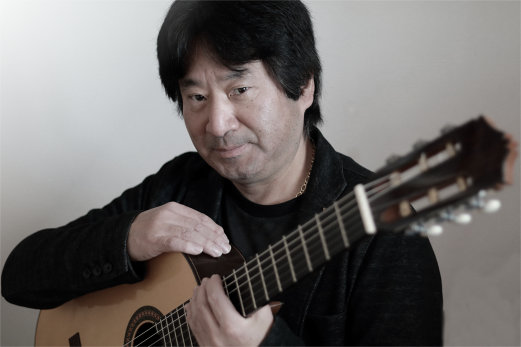 Masayuki Takagi, nació en Kanagawa (Japón), comenzó a estudiar el piano a la temprana edad y la guitarra a los 13 años. En 1980 ingresó en la "Musashino School of Music" de Tokio donde estudió con Setsuo Tanaka (guitarrista) y Junichi Nihashi (compositor).
Llegó a España en 1982, estudiando en el Real Conservatorio Superior de Música de Madrid bajo la dirección del catedrático Jorge Ariza y terminó la carrera de guitarra con la máxima calificación en 1985.
En 1986 participó en el curso de perfeccionamiento de la "Accademia Musicale Chigiana" de Siena (Italia) con el maestro Oscar Ghiglia, consiguiendo una beca de dicha institución. Participó asimismo, en varios cursos impartidos por los maestros José Luis González , David Russell, Manuel Barrueco y José Miguel Moreno.
En 1989 fue becado para el curso "Música en Compostela" de guitarra impartido por el maestro José Luis Rodrigo, habiendo obtenido en el mismo el premio "Luis Coleman".
Fue premiado en el III Concurso de Guitarra "Música Española" de Tokio en 1985, en el Concurso Internacional de "Scandinavian Guitar Festival" de Finlandia en 1987, en el IV Concours International de Guitare Classique "D'Ile de France" de París en 1991 y en el XIV Concours International de Guitare "René Bartoli" de Francia en 1991.
En 2000 actuó como guitarra solista junto con la Orquesta Sinfónica Portuguesa en el XVI Festival Internacional de Música Contemporánea de Alicante. Asimismo ha participado en varios festivales internacionales de música.
Actualmente realiza numerosos conciertos en Europa, Norte de Africa, Estados Unidos, Oriente Medio y Asia.
Además de actuar como solista, también lo hace en varias agrupaciones camerísticas como dúo de flauta y guitarra, cello y guitarra, etc. y es miembro del grupo instrumental "A.C.S.E." (Asociacón de Compositores Sinfónicos Españoles).
Masayuki Takagi is director de la "Orquesta de Guitarras de Madrid" .  
Free entry until complete seats
Date: 27th of January, 2023
Time: 20:30h
Place: Guitarras de Luthier - Madrid
Booking: guitarrasdeluthier@yahoo.es
You may be interested
Agenda
Guitar Concert
Adrián Baratech
Time: 20.30h
Guitar Concert
DUO RIBERA SÀBAT
Time: 20.30h
Trio Concert
Infante Lemes Colina Trio
Tiime: 20.30h
Last news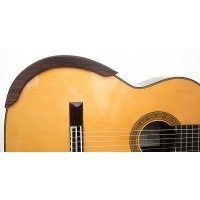 Guitar ARMREST
Increase sound and power of your guitar and get higher comfort for you.Easy installation and removal.
Read more
Social Networks
Tweets by GdeLuthier