Agenda of events
Guitar Concert - Mabel Millan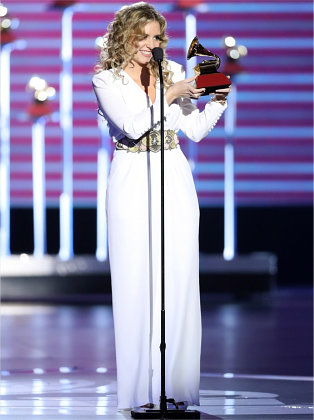 MABEL MILLAN
As a concert performer, he made his debut at the age of 15, followed by a strong concert career, highlighting a tour of more than 30 concerts with the Musical Youth of Spain throughout the national territory, accompanied on piano by her sister Celia, since then forming the duo Millán . 
She has performed in the most prestigious venues in Spain such as the Teatro de la Maestranza in Seville, the Monumental Theater in Madrid, the Juan March Foundation, the Royal Academy of San Fernando, the Farm Theater of San Ildefonso, the National Library of Catalonia, and the Palau de la Música Catalana, for highlighting some of the best known. 
Internationally, She has performed in numerous countries: Norway, Italy, Poland, Hungary, England, Finland, Mexico, Malta, Chile, Portugal, Azerbaijan and Holland among others, forming part of Festivals such as the Tampere International Festival, Culiacán International, etc. 
She has represented Spain with the Embassies of many countries, acting in prestigious halls before illustrious personalities, such as the Ambassadors of multiple countries, consuls, senior executives, and in Malta, in front of the President in his Palace. 
She has performed as a soloist with the Chicano Muñoz Orchestra, orchestra of the Universidad Mayor de Chile, Orquesta de Radio Televisión Española and the Youth Orchestra of the Community of Madrid with which she toured Italy. 
In her career she has obtained 34 awards. Of these, 19 are first, among which are the 1st Prize and the public prize in the XIX International Competition Jacinto Foundation and Inocencio Guerrero, 1st Prize International Competition "Luso-Espanhol", Portugal, 1st Prize of Musical Youth of Spain, first prize, public prize and prize for the best performance at the Miguel Llobet International Guitar Competition and Catalunya Music Award, to name a few. 
She participated in the recording of an album for the Young Talents David Russell edition, she has offered several concerts for RNE, an institution for which she has also recorded a CD, and her latest work, "Mabel Millán Gran Recital", with a Mexican record, turned out to be
winner of a Grammy Award
in the category "Best Contemporary Classical Work". 
Her immediate projects include concerts in Chile, Colombia, .. classes for the University of California, as well as the recording of her second solo album with the record company NAXOS. 
PROGRAM
- Serenata española, Malats
- Sonata Giocosa, Rodrigo
- Fantasía húngara, Mertz
- Sonata op. 61, Turina
- Alfonsina y el mar, A Ramirez
- Carnaval de Venecia, Tárrega  
Date:
10 Oct.
Time:
20:30h
Price:
10 €
Place:
Guitarras de Luthier - Madrid
Booking:
guitarrasdeluthier@yahoo.es