Agenda of events
Platero y Yo & Enrique Granados - José Manuel Dapena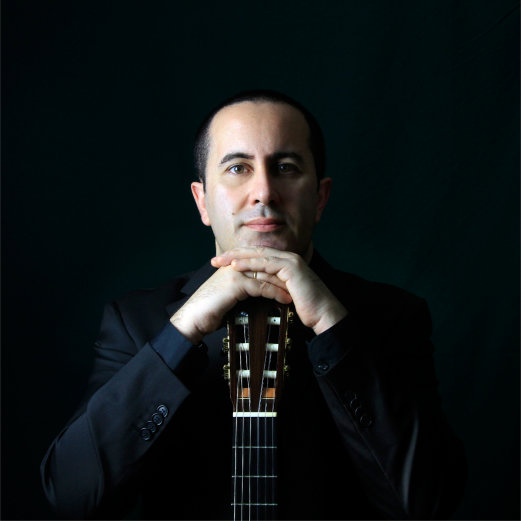 José Manuel Dapena, Guitarist
Critics in the USA have noted Dapena as, "... a talented guitarist and an artistic proponent of the Spanish culture ..., a great Spanish master of the guitar ... a player with stirring musicality..., no doubt this Carnegie Hall debut was a success."
José Manuel made his Carnegie Hall debut in 2008 and at guitar festivals in Chicago, Columbia, Miami, Los Angeles, Indianapolis, Smolensk, Kiev, Moscow, Québec, Calcutta, New Delhi, Rio de Janeiro, São Paulo, Mexico, Bangkok, Tunisia, Tokyo, Shanghai and Wuhan.
Recently he recorded two CD´s: "Rincón mágico: Complete Turina works" and "Al pie de una guitarra: Guitar music inspired by poetry of Miguel Hernández".
Since Dapena first began studying the classical guitar he took classes in Spain with David Russell who had a great influence on his conception of the instrument and wrote: "He is an excellent player with a strong warm tone, agile technique and is able to bring magic to the musical phrases."
He appeared on the cover of Classical Guitar Magazine in London and interviewed by Gendai Guitar Magazine in Tokyo.
PROGRAMIPlatero y YoJuan Ramón Jiménez (1881 - 1958)Mario Castelnuovo-Tedesco (1895-1968)
Platero
Angelus
La primavera
Melancolía
Idilio de Noviembre
Golondrinas
La arrulladora
El canario vuela
IIEnrique Granados (1867–1916)Danzas españolas Op. 37, DLR I:2
Galante (Minueto)
Villanesca
Rondalla aragonesa (Jota)
Melancólica (Danza triste)
Fandango (Zarabanda)
Andaluza (Playera)
Oriental
Bolero (Arabesca)
Price:
10 €
Date:
 20th of May, 2022
Time
: 20:30h
Place:
Guitarras de Luthier - Madrid
Booking:
guitarrasdeluthier@yahoo.es