Agenda of events
Streaming Presentacion - Melon Jimenez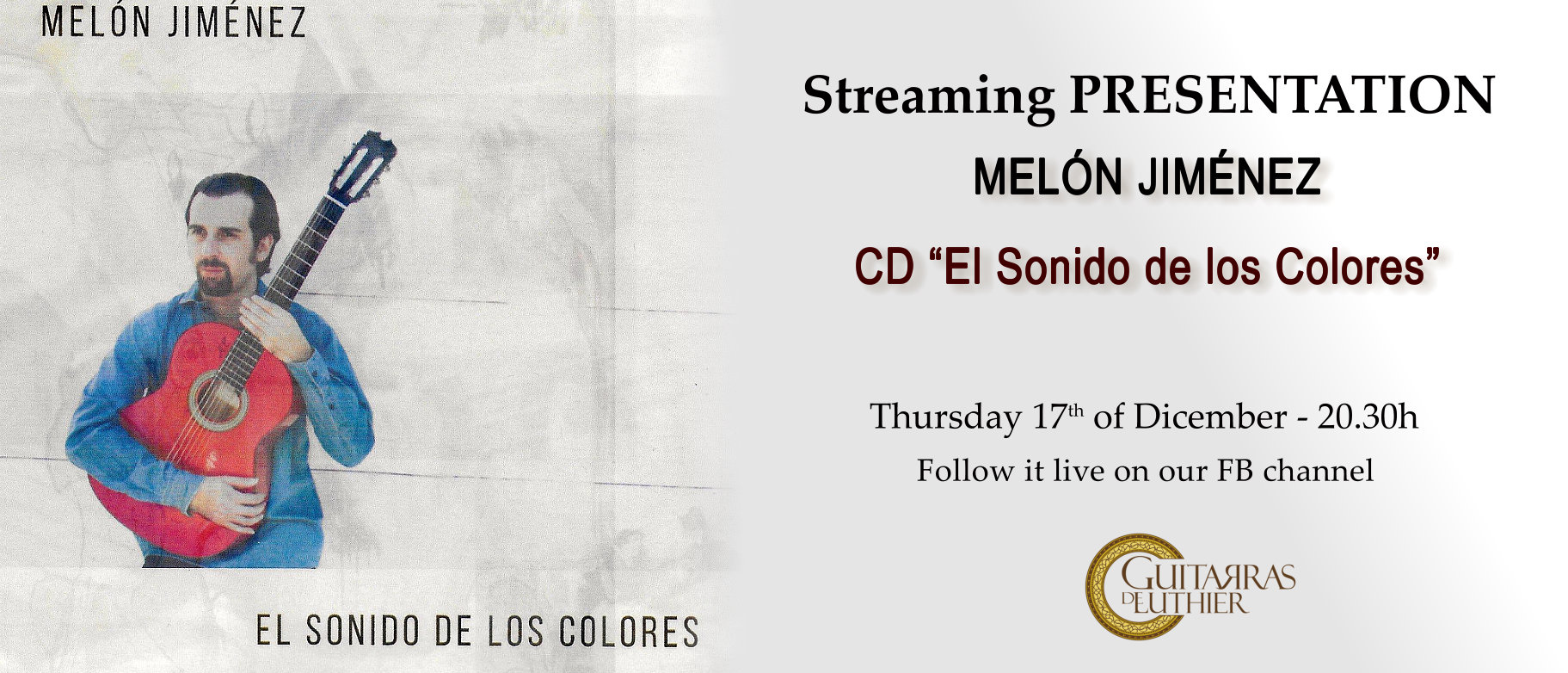 Melón Jiménez is a flamenco guitarist and composer.Streaming Presentation of his CD "El sonido de los colores"
'El sonido de los colores' (The Sound of Colors) is his first album as a flamenco guitarist paying tribute to great painters such as Juan Gris, Picasso, Dalí or Bonifacio. Indeed, an album full of strength, passion and colors.
A search for connection between flamenco music and the art of painting, as well as an approach of the character of each 'palo' (branch of flamenco) towards the expression of each painter.
Biography
Settled between Madrid and Jerez de la Frontera, he began to play the guitar at the age of 2, stimulated by his father Miguel Jiménez, a flamenco guitarist from Jerez and disciple of master Rafael del Águila, who also taught guitarists such as Moraíto Chico or Paco Cepero.
Melón Jiménez, was born as a real flamenco and he proves it with his guitar, which sounds original and different, walking between tradition and avant-garde.
Melón Jiménez's professional career started very soon. With only 15 years old, from the hand of Niña Pastori he becomes part of his band as official guitarist. This is the beginning of some fundamental years for him, touring great stages all over the world.
In 2009 he accompanied Enrique Morente in his last concerts, as can be seen in the recording of the live concert in Buitrago de Lozoya for the soundtrack of Enrique Morente's documentary.
In 2011 he takes over from guitar master Pepe Habichuela to embark on an international tour with sitarist and grammy winner Anoushka Shankar, daughter of the great sitar master Ravi Shankar. With her, Melón Jiménez tours the stages of the main music festivals around the world interpreting the pieces of her album 'Traveller' published by the prestigious record company Deutsche Grammophon.
There are countless collaborations of Melón Jiménez with prestigious music stars such as Pitingo, Robi Draco Rosa, Mulatu Astatke, Estrella Morente, Armando Manzanero, Ketama, Javier Colina, Tino di Geraldo, Richard Bona, among others.