Agenda of events
Classical Concert Guitar - Alí Arango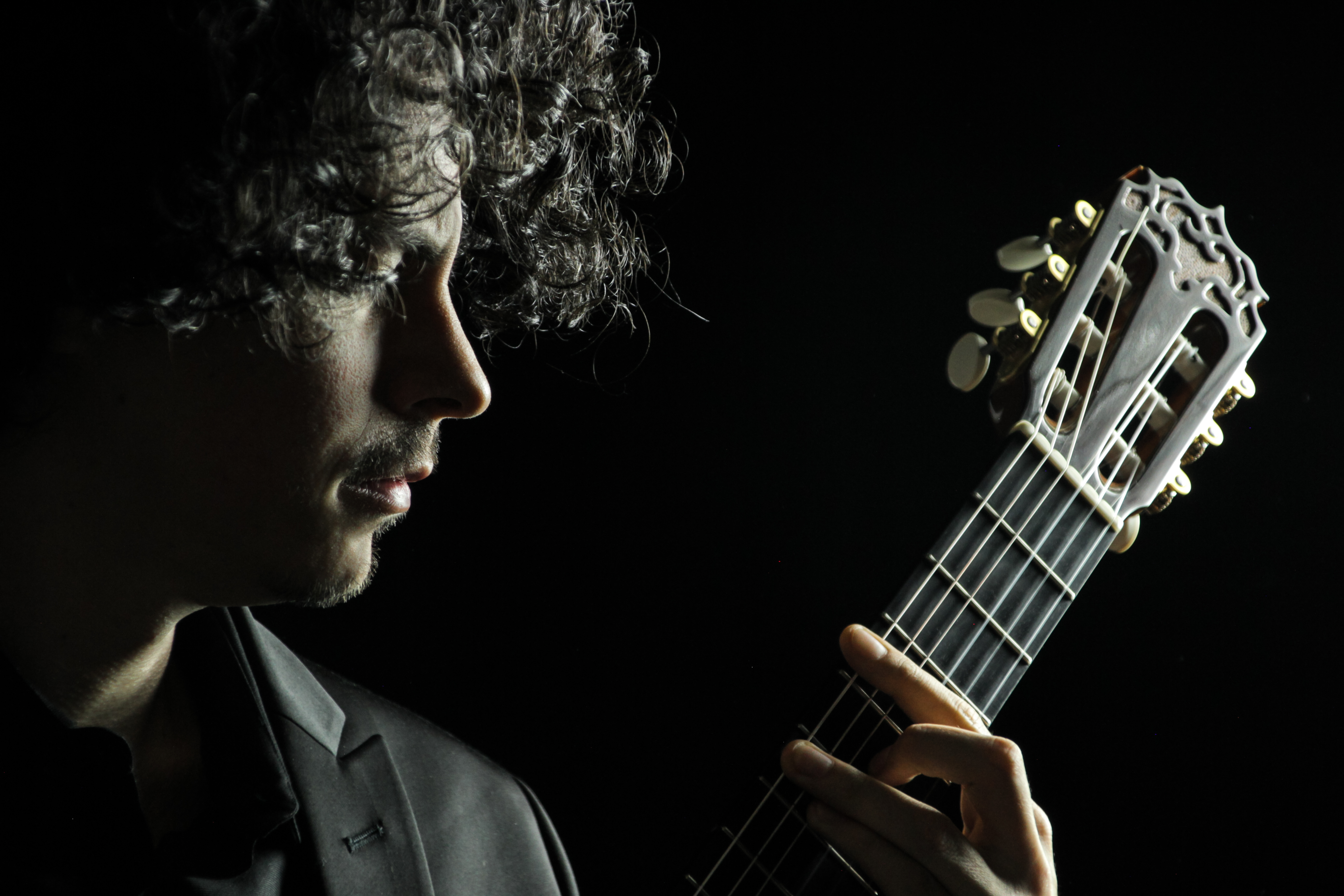 Alí Arango, Guitarist and Composer

Presentation  of album: TÁRREGA AND MANGORÉ MEET CHOPIN IN HAVANA

"The dream image of a possible imaginary encounter between Tárrega, Mangoré, Chopin and whose host would be me, was a fantasy that was even more funny, having Havana as the background scenario. A temporal and geographical decontextualization, which places the old and new continent in a room of colonial Old Havana, under the heat of Cuba, the smoke of tobacco, the disinhibition of rum and the unmistakable sound of dominoes. More than a bourgeois Parisian party of the 19th century, it would be almost a hand to hand, a casual and informal meeting between friends where each one, spontaneously and randomly, plays their music or transcriptions". Alí Arango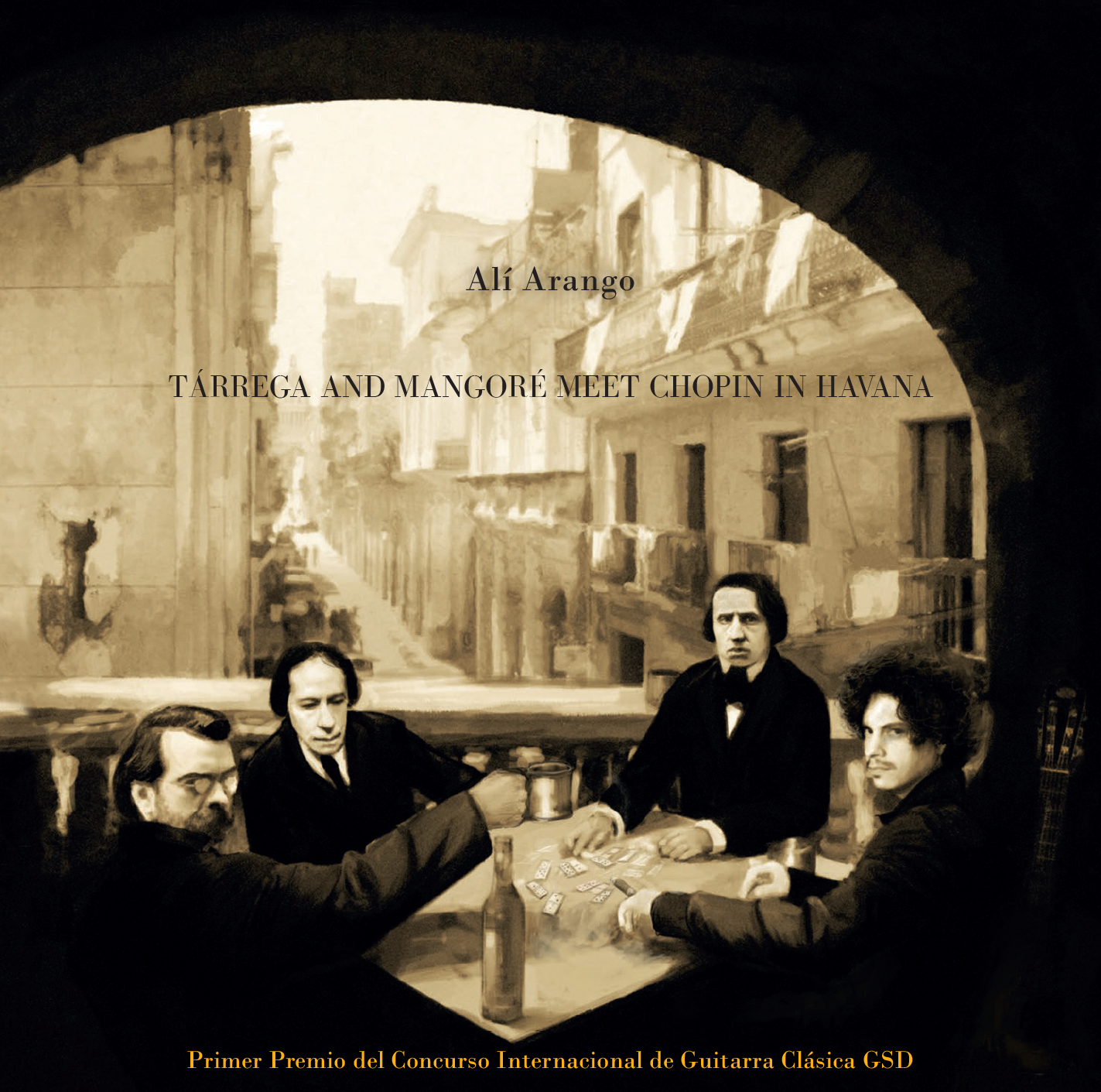 Biography
Alí Arango is one of the most prominent guitarists of his generation. With a virtuosity at the service of musicality and a balanced mix of subtlety and expressive power, he has conquered all types of audiences and juries. He has been the winner of 23 awards in international classical guitar competitions, some of which are among the most important in the world, such as the "Francisco Tárrega" International Classical Guitar Competition, the "Andrés Segovia" International Classical Guitar Competition or the International Guitar Competition " Alhambra"
He has been awarded the 2019 TRUJAMÁN award for being one of the most recognized Latin guitarists and with a greater international projection of his generation, this award has been awarded in other years to artists of the stature of Pepe Romero or Leo Brouwer.
He has recorded two albums for Naxos in the "Laureates Series"; the CD TARREGA AND MANGORÉ MEET CHOPIN IN HAVANA for Contrastes Record and the Vol.I of PYROPHORUS GUITAR DUO with the JSM Guitar Records label. Several composers have dedicated works to him such as "Cuban Landscape with Sadness" Leo Brouwer and Study Nº4 "For the Ring Finger" Joaquín Clerch. He has made the World Premiere of three works by Brouwer (commissioned by the author himself): "Cuban Landscape with Sadness", "Gismontiana and "Danzas Rituales y Festivas" Vol.1.
He has performed in important concert halls, such as: Palau de la Música Catalana, Pierre Boulez Saal, Palau de la Música de Valencia, Manuel de Falla Auditorium, National Theater of Cuba, Kennedy Center, among others.He has offered concerts in several countries such as: Spain, Cuba, Germany, China, Mexico, Malta, Algeria, Italy, Ecuador, USA, Poland, Japan or UK.
As a composer, his catalog includes works for solo guitar, duos for guitar and other instruments, camera formats and music for video-art and documentaries. Alí Arango is a multifaceted artist who has ventured into the field of music production, photography, videography, and graphic design. He produces most of his videos, documentaries, recordings, scores, designs, and websites himself.
Currently he is a member of PYROPHORUS GUITAR DUO, which with original music written for this format, Arango explores the fusion between Cuban music, jazz and contemporary music.
He collaborates as a teacher at Tonebase and is sponsored by Knobloch and Guitarras Alhambra.
Price:
10 €
Date:
21st of January
Time:
20:30h
Place:
Guitarras de Luthier - Madrid
Booking:
guitarrasdeluthier@yahoo.es