Agenda of events
Guitar Master Class - Manuel Barrueco
Guitar Master ClassManuel Barrueco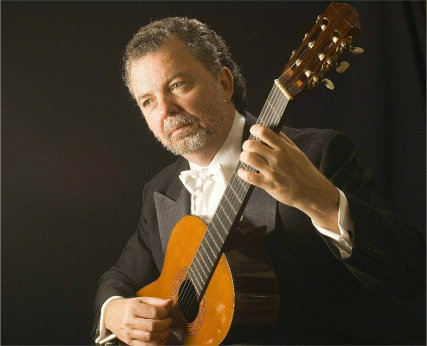 Master Class with a legendary guitarist, the most important guitarist of the international scene. 
Manuel Barrueco is currently considered by the critics, the public and the professionals, as the No. 1 guitarists in the world. Attendees of this Mater Class will have the opportunity to learn first hand his advice, techniques and work routines, which will help them develop their skills and abilities, to achieve a higher level of interpretation. 
This Master Class is recommended for guitar students and guitarists who want to know the techniques and work routines of Maestro Manuel Barrueco, and receive personalized suggestions and study methods to improve in technique and performance. 
This Master Class is part of the activities of the Guitar Festival of Madrid that will take place from June 22 to 30, 2019.
More information about the Guitar Festival of Madrid, concerts and activities, in the following web: www.festivalguitarramadrid.com




MANUEL BARRUECO


Legendary guitarist Manuel Barrueco is internationally recognized as one of the most important guitarists of our time. His unique artistry has been continually described as that of a superb instrumentalist and a superior and elegant musician, possessing a seductive sound and uncommon lyrical gifts. 
His career has been dedicated to bringing the guitar to the main musical centers of the world such as the Musikverein in Vienna, Concertgebouw in Amsterdam, Royal Albert Hall in London, Philharmonie in Berlin, Teatro Real in Madrid, and Palau de la Musica in Barcelona. He has completed a dozen tours of Japan and made repeated appearances in Korea, Taiwan, Singapore, China, and Hong Kong, and in Latin America he has performed in Mexico, Brazil, Colombia, Costa Rica, Panama and Puerto Rico. 
Barrueco's commitment to contemporary music and to the expansion of the guitar repertoire has led him to collaborations with many distinguished composers such as Steven Stucky, Michael Daugherty, Roberto Sierra, Arvo Pärt, Jonathan Leshnoff, Gabriela Lena Frank, Dmitri Yanov-Yanovsky, and Toru Takemitsu. 
Manuel Barrueco has appeared on a wide array of television programs including "CBS Sunday Morning", A&E's "Breakfast with the Arts", and "Mister Rogers' Neighborhood" on PBS. He was featured in a Lexus car commercial, and his work in music inspired Michael Lawrence's biographical documentary: "Manuel Barrueco: A Gift and a Life". 
Barrueco's recording catalogue includes over a dozen recordings for the EMI label. His recording of Joaquín Rodrigo's Concierto de Aranjuez with conductor and tenor Plácido Domingo and the Philharmonia Orchestra was cited as the best recording of that piece in Classic CD Magazine. 
In 2007 Manuel Barrueco received a Grammy nomination for the "Best Instrumental Soloist Performance" for his Solo Piazzolla, which was the first recording to be released on his exclusive Manuel Barrueco Collection on Tonar Music. Tango Sensations and Sounds of the Americas followed in collaboration with the Cuarteto Latinoamericano, the latter received a Latin Grammy Award for "Inca Dances" by Gabriela Lena Frank for "Best Classical Contemporary Composition." In 2010 he released, Tárrega!, which received a Latin Grammy nomination for "Best Classical Album,"  Medea, which includes Barrueco's arrangement of the ballet by flamenco guitarist/composer Manolo Sanlúcar recorded with the Tenerife Symphony Orchestra and Víctor Pablo Pérez conducting and received a Latin Grammy nomination for "Best Classical Album" as well.
Manuel Barrueco began playing the guitar at the age of eight in his native Cuba and he immigrated with his family to the United States in 1967 as political refugees. Later, he completed his advanced studies at the Peabody Conservatory of Music, where he now shares his love for music with a small number of exceptionally gifted young guitarists from all over the world.  

Date:                    
29th of Juney
Participants
:       Active and Listeners
Schedule:           
10:00h - 14:00h
Address:             
Guitarras de Luthier - Madrid
Price:                  
100 € Actives / 50 € Listeners (20% discount for Actives B in the Guitar Festival of Madrid)
Language:          
Spanish and English 
DIPLOMA
:           At the end of the course it will be given a Certificate signed by Manuel Barrueco.


LIMITED PLACES: Booking at guitarrasdeluthier@yahoo.es
You may be interested
Agenda
Flamenco Master Class
Jose Luis Monton
X International Course
José María Gallardo del Rey
Time: 10.30h-14.00h
Last news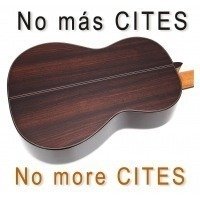 No more CITES
CITES will not be necessary for musical instruments
Read more
Social Networks
Tweets by GdeLuthier