Agenda of events
Presentation Guitar Festival - Petrer Guitar Festival
"Twenty five years together" -25th Anniversary of the José Tomás Villa de Petrer International Guitar Festival.

Official Presentation

On Friday, 3rd of June at 20:30 , the official presentation of the 25th Edition of the José Tomás International Guitar Festival, which will be held from July 9 to 23, will take place at Guitarras de Luthier, a collaborating entity of the festival for several editions.
This event will feature the participation of the main people in charge of the Festival, who will describe the main planned activities, as well as the novelties of this new edition.
At the end of the presentation ceremony we will have on this occasion the QUARTETOMÁS Guitar Quartet that will liven up the evening.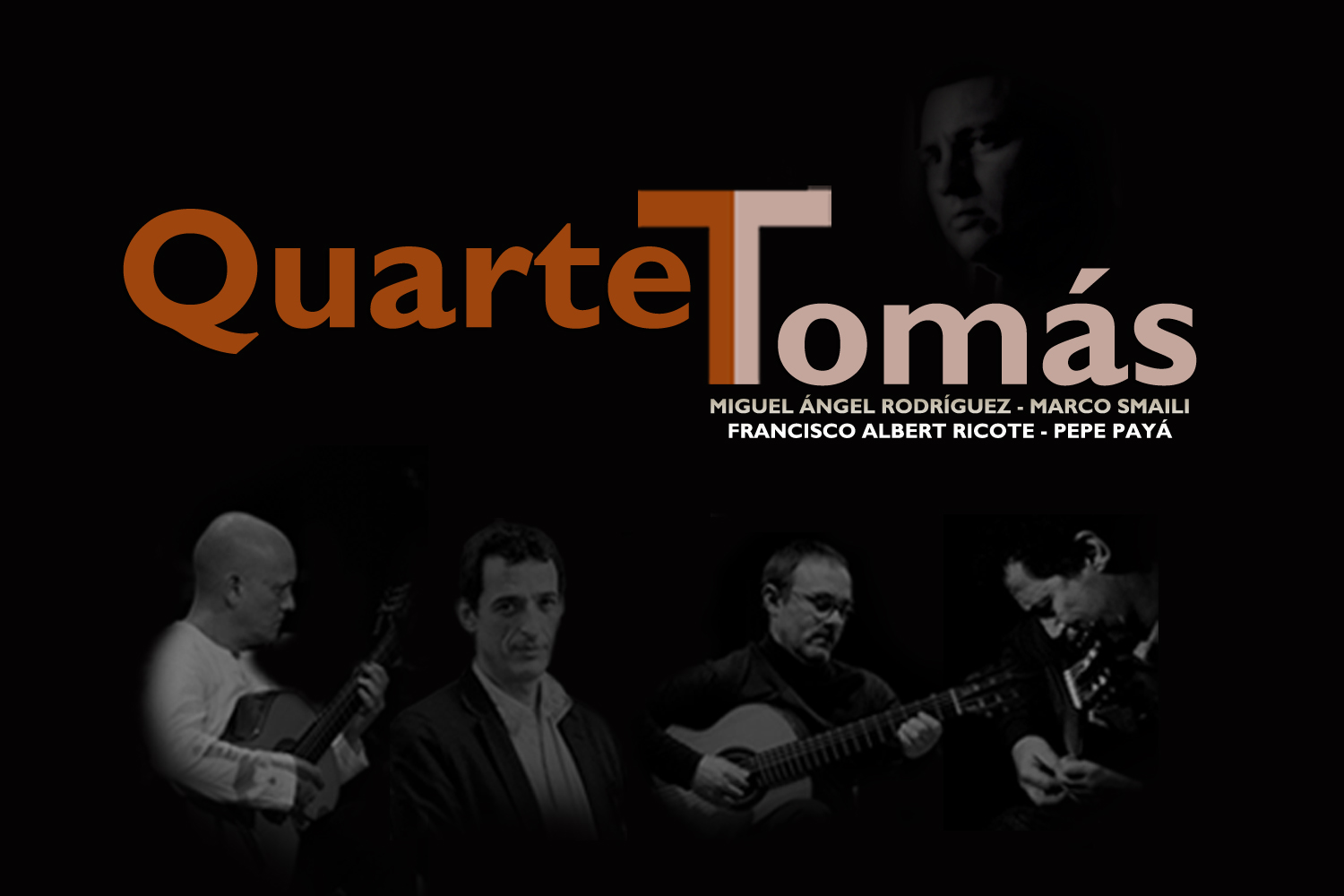 Concert Program:QUARTETOMÁS
MIGUEL ÁNGEL RODRÍGUEZ – MARCO SMAILI
FRANCISCO ALBERT RICOTE – PEPE PAYÁ
Luigi Boccherini
INTRODUCCIÓN Y FANDANGO
(arr. Jeremy Sparks)
Gabriel Fauré
PAVANA
(arr. Penelope Sewell)
Jorge Cardoso
POKER DE ASES
Manuel M. Ponce
ESTRELLITA (arr. Steve Shorter)
INTERMEZZO (arr. Rodriguez Mendes)
Fernando Sor
SINFONÍA No 3 en FA M
"En DO M para cuarteto de Guitarras"
(arr. Pepe Payá)
Free entry until complete seats.