Agenda of events
X International Course - José María Gallardo del Rey
X International Course of Technique and Performance for guitar
The Spanish Guitar
José María Gallardo del Rey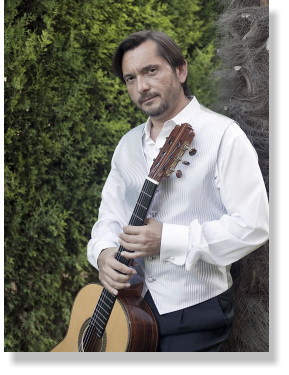 As a mature artist with a profound affinity for all aspects of the guitar, he has become a leading authority on the instrument among conductors and players alike, and a soloist in great demand by orchestras throughout the world.
International venues in which he has performed as soloist, composer, conductor or chamber musician include Carnegie Hall, Tokyo Opera House, Vienna Konzerthaus, Théatre de Champs Elysées and Opéra Comique in Paris, Bucharest Athenaeum, Walt Disney Auditorium in Los Angeles, Sadlers Wells and Cadogan Hall in London, Auditorio Nacional de Madrid, Palau de la Musica de Valencia, Seoul Concert Hall, Birmingham Symphony Hall, Osaka Concert Hall and Auditorio di Roma.
His interpretative classes have been in great demand in the world's principal conservatories and universities, and centers like UIMP de Santander, "Project Canción Española" in Granada , Mannes Conservatory of Music in New York and Northridge University in Los Angeles are among his regular master class venues.
Content of the course:
Music fundamentals for guitarists
How to play pieces of different times and styles
Techniques and methods of study
Behavior at stage
Concentration and relax
Playing by heart. Study methods
The recital
The concert with orchestra
The guitar and the chamber music
The guitar and the voice
The guitar at the recording studio
Technique and performance of the Spanish guitar
Interrelation between Flamenco and Classical guitar
The Spanish nationalism and its flamenco basis
Transcription: fundamental principles
The soloist. Relationship with the concert world
Dates:                                  29th of June - 3rd of July
Participants types:            Active and Listeners
Schedule:                           10:30h - 14:00h
Address:                              Guitarras de Luthier
Price:                                    250 € Actives / 125 € Listeners
Language:                           Spanish and English
DIPLOMA:                            At the end of the course it will be given a Diploma certifying the classes.
Booking at guitarrasdeluthier@yahoo.es
You may be interested
Agenda
Last news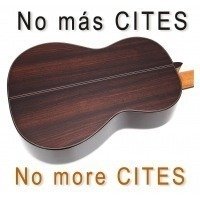 No more CITES
CITES will not be necessary for musical instruments
Read more
Social Networks
Tweets by GdeLuthier