Agenda of events
Concert & Presentation - Sonatas David del Puerto
Concierto y PresentaciónGuitarristas: Javier Jáuregui y Jeremy Bass
Presentación de la edición de las seis Sonatas para Guitarra de David del Puerto, uno de los compositores españoles contemporáneos más prolífico y prestigioso, con un catálogo de más de 160 obras de todos los géneros. 
El concierto de presentación estará a cargo de dos guitarristas excepcionales, Javier Jáuregui y Jeremy Bass.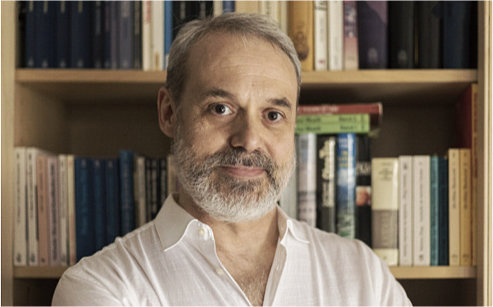 David del Puerto
Compositor y guitarrista, discípulo de Francisco Guerrero y Luis de Pablo.
Su producción incluye más de 160 obras de todos los géneros, entre ellas, cinco sinfonías, dos óperas, un ballet, numerosos conciertos con solista y un importante catálogo para guitarra. Su obra está recogida en más de 25 grabaciones discográficas.
En 1993 ganó el Premio Gaudeamus de Ámsterdam con su primer Concierto para oboe y grupo de cámara, y el Premio «El Ojo Crítico» de Radio Nacional de España.
En 2005 se le otorgó el Premio Nacional de Música.
En la temporada 2011-12 fue compositor residente de la OCNE y el CNDM para desarrollar el proyecto pedagógico «Simbiosis», estrenado con gran éxito en mayo de 2012 en el Auditorio Nacional de Música de Madrid.
Desde hace más de 20 años es profesor invitado habitual en conservatorios y universidades de Europa, Estados Unidos y Latinoamérica.
Es profesor de Análisis Musical y Armonía en la Escuela Superior de Música Reina Sofía, y de Composición en el Centro Superior de Enseñanza Musical Katarina Gurska de Madrid.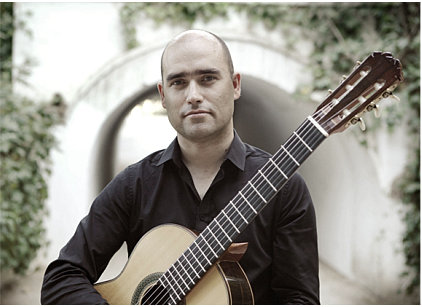 Javier Jáuregui

Nacido en Oxford, Francisco Javier Jáuregui estudió guitarra clásica en Los Angeles (California), Madrid y en la Guildhall School of Music and Drama en Londres. Francisco Javier ha ofrecido recitales como solista y en diferentes formaciones de cámara en España, Inglaterra, Italia, Francia, Islandia, Rusia, Malta, Alemania, Austria, Escocia, el Sudeste Asiático en lugares como la sala Glinka de la Sociedad Filarmónica de San Petersburgo, St. Martin-in-the-Fields, Linbury Studio Theatre (Royal Opera House, Covent Garden) y El Palacio de St. James en Londres y la Sala de Cámara del Auditorio Nacional de Música de Madrid.
Trabaja con regularidad con la mezzosoprano Gudrún Ólafsdóttir y forma con su hermana, la violinista Elena Jáuregui, el Dúo Roncesvalles. Los tres forman además el Trío Aglaia. En su interés por la música actual, ha colaborado con compositores como Þorkell Sigurbjornsson, Agustín Castilla-Ávila, Haukur Tómasson, Hugi Gudmundsson, Eduardo Morales-Caso, David del Puerto, Polina Medyulyanova, Hideyuki Takemoto, Marisa Manchado-Torres y Karl Niklas Gustavsson.
Ha grabado dos CDs con la mezzosoprano Gudrún Ólafsdóttir: Mine is Yours – Songs of Iceland and Spain (12 Tónar, Reikiavik 2008) con canciones españolas e islandesas, en su mayoría arregladas para voz y guitarra o compuestas por Francisco Javier Jáuregui y English and Scottish Romantic Songs for voice and guitar (EMEC Discos, Madrid 2013). Con Ólafsdóttir y la violinista Elena Jáuregui -como Trío Aglaia- ha grabado también Secretos quiero descubrir, música española para voz, violín y guitarra, Abu Records, Reikiavik 2014.
En la actualidad es profesor de guitarra clásica y coordinador del departamento de música en Saint Louis University, Madrid Campus. Su interés por el papel que desempeña la música en la sociedad le ha llevado a participar regularmente en proyectos de creación musical para niños y adolescentes en escuelas, guarderías, hospitales y otros espacios alternativos. Participa regularmente desde 2001 en programas educativos organizados por la sala de conciertos Wigmore Hall en Londres.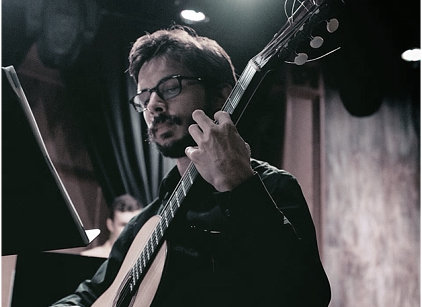 Jeremy Bass

El guitarrista clásico Jeremy Bass (Albuquerque, Nuevo México, 1983) es un intérprete especializado en la música contemporánea para guitarra, aunque también disfruta de la rica literatura histórica del instrumento.
También está comprometido con la interpretación de la música de cámara contemporánea. En este sentido, cabe destacar la grabación del Quartet de Juan Trigos, y las interpretaciones de 4midable4 de Girolamo Deraco, Sones de tierra fría de Ricardo Zohn, Brion de Harold Meltzer, Shapeshifter de Marc Yeats y Salut für Caudwell de Helmut Lachenmann. Compositores como David del Puerto, Luca Cori, Juan Trigos y John Hedger le han dedicado piezas para guitarra.
Jeremy ha actuado con la Atlanta Symphony Orchestra, la Peoria Symphony Orchestra y la Lexington Chamber Orchestra. Ha participado en los festivales SoundSCAPE y Nief-Norf, y ha sido invitado de Alia Musica Pittsburgh, el College-Conservatory of Music de Cincinnati, y la Universidad de Guanajuato. 
Sus principales maestros han sido Dieter Hennings, Andrew Zohn y Rafael Scarfullery. Tiene títulos de posgrado de la Universidad de Kentucky y la Universidad Estatal de Columbus, Georgia. 
Jeremy es becario Fulbright Scholar de 2018-2019 para la investigación e interpretación de música española contemporánea para guitarra en colaboración con los musicólogos Belén Pérez Castillo y Javier Suárez Pajares, ambos profesores de la Universidad Complutense de Madrid. Su grabación David del Puerto: Guitar Sonatas representa la primera fase de este ambicioso proyecto. 
Programa: 1ª Parte: Jeremy Bass
Sonata No. 4 para guitarra (2016) 17'
   I.     Assai moderato
   II.    Allegro scherzando
   III.   Adagio
   IV.   Finale 
Sonata No. 5 para guitarra (2016) 16'30
   I.     Allegro con brio
   II.    Adagio non troppo
   III.   Presto fugace
   IV.   Finale 
2ª Parte: Javier Jáuregui y Jeremy Bass
La luz del agua para dos guitarras (2013) 22'
  1.    Preludio
  2.    Danza
  3.    Lágrimas
  4.    Nana
  5.    Danza
  6.    Fantasía
  7.    Interludio
  8.    Fantasía
  9.    Maneras del agua
  10.  Nana
  11.  Epílogo